In the Podyjí National Park in Popice and Konice near Znojmo, they have been following their own path for 3 decades, which is reflected in their exceptional wine. On 16 March, Dobrá Vinice celebrated its 30th birthday.
Dobrá Vinice has been a pioneer in natural winemaking without chemicals since 1992. The grapes are grown in harmony with nature and they receive biological treatment, with the use of nettle and horsetail products. The vineyards are fertilised with 100% organic mineral fertiliser and horse and cow manure.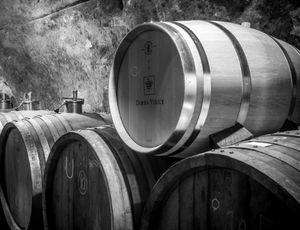 Dobrá Vinice wines mature for a long time in oak and acacia barrels in sandstone cellars in Nový Šaldorf. Early Tertiary marine sediment creates perfect conditions for ripening; the grapes lie here for several months in their own yeast. The production technology reflects the many years of experience in wine production in the best European wineries.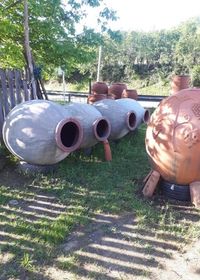 Qvevri wine maturing vessels are a specialty in winemaking. They look like a large clay amphora and they are buried in the ground. It has been 8,000 years since Georgia first decided to produce wine with this method, and it remains popular in small traditional wineries to this day.  
Burying the vessels underground stabilises and maintains the temperature of the mash, prolonging the maceration time. This process also develops the flavour and aroma range of the wines.  
We would like to thank Dobrá Vinice for the great work it has been doing for 30 years and its exceptional wines, and we wish it all the best.